ATTENTION: WordPress website owners who want to save time publishing mass amounts of content on autopilot....
"Here's How to Quickly and Easily Upload Endless Content To Your WordPress Site and Stop Wasting Time With Copy & Paste Jobs That Take Forever!"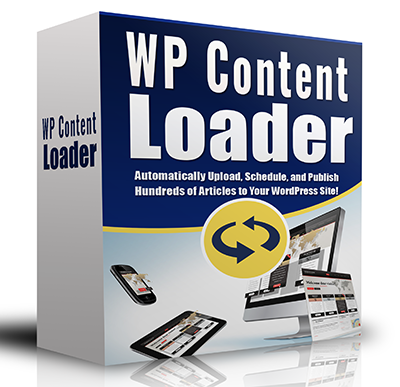 Master Resale Rights + Turnkey Sales Letter Included!
Yes! You Can Resell This Software With Resale Rights.


It's no secret that

the key to better search rankings, more traffic, and higher sales

lies in having

lots of content

on your site.

Blog posts, product reviews, how-to articles... The list goes on and on.

And the more competition you have and the more sophisticated Google and other search engines become, the more content you will need.

Regardless how you source your content, whether you write it yourself or use private label articles, you'll quickly discover that...
Getting Massive Amounts of Content Into Your Site Takes A LOT Of Time and Effort!
Think about it...
You have to open a new post, copy the content from your text editor, paste it into your new post, check your formatting, fix errors, select the category, select the schedule date, and finally, click publish.
And then you start the process all over again for the next article!
If you have 10 or more posts to load, it could easily take an hour or more.
Who has that kind of time?
Of course, you could pay a virtual assistant to do that for you, but now you're talking $25 minimum just to post 10 articles. When you're watching your ROI, that's probably not a good investment.
And that's just for one blog!
If you run multiple sites, or content dependent affiliate sites, you'll spend all day every day just loading enough posts to keep your sites ranking.
But what if there was a fast, efficient method for loading your content into your site quickly and easily, without all the time consuming hassles?
Well now there is...
The Easy Way To Load Massive Content Into Your WordPress Site On Autopilot!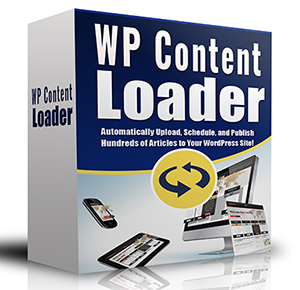 With this easy-to-use WordPress plugin, you can add a massive amount of content to your site in record time.
With a single click, you can upload hundreds of articles, set the categories and schedule them for publication.
If you publish a lot of content (and you should!) this plugin can easily save you lots of time and headaches.
Here's how it works:

Automatically upload, schedule, and publish hundreds of articles to your WordPress site with a single click!

Easily publish both the content and the title - from a single .txt file!

One-click bulk settings let you set the author, category and more for every article you're loading.

Individual article settings allow for fine-tuning of your schedule.

Upload plain text files or HTML for total control.

Want more control? Set your uploaded articles to draft automatically and tweak them later.

Simple "auto-schedule" setting adds content to your site consistently over time, which is perfect for keeping the search engines happy!

Works with posts, pages and even custom post types!

Review every article before scheduling, so you can be sure the author, category and post type is correct.

Confirmation screen shows exactly what you'll be publishing and when so you can be sure the schedule is correct.

It's easy to fine-tune the formatting, tags and other information as needed by going to the "all posts" screen.

Super simple installation right through your WordPress dashboard.
Plus, there's...
No complicated settings to configure.
No limit to the number of articles you can upload.
No mind-numbing copy and paste required!
There's No Escaping the Need for Content
No matter what niche or market you're in, there's no way to avoid publishing lots of content. Google demands it. Your audience is looking for it. Your sales process depends on it.
But that doesn't mean you have to waste time with old-fashioned copy/paste methods to get all that content onto your site.
It's time to automate the process so you can get on with more important business building activities.
WP Content Loader saves you time and makes your job as a content marketer easy.
And best of all, you can grab your copy now for a small fraction of the cost...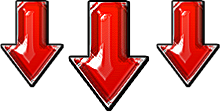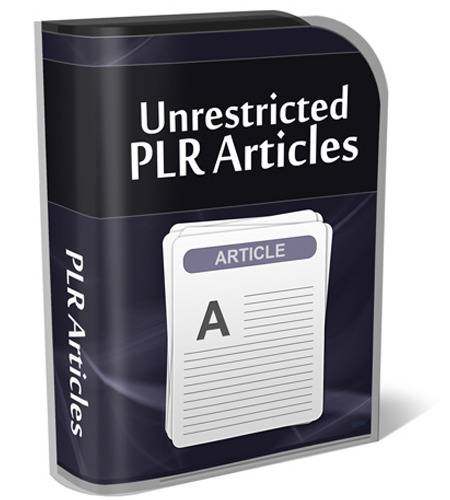 This massive package features 5,000+ UNRESTRICTED PLR articles covering nearly every topic you can imagine and is perfect to build INSTANT niche content sites without ever writing a single word!
The articles are broken into individual "categories" covering 400 popular niche topics such as Business, Dating, Finance, Weight Loss, Healthy Eating, Travel, Self Help, Online Shopping, Social Networking, Technology and LOTS more.
Since they are Private Label articles, they do not contain links or ads for other people's sites. Plus you can edit and modify them however you wish and use them without restriction.
Together with the WP Content Loader Plugin + the 5,000 PLR articles pack, you'll have everything needed to CREATE MASSIVE NICHE CONTENT SITES the easy way... ALL from one complete *extremely affordable* package!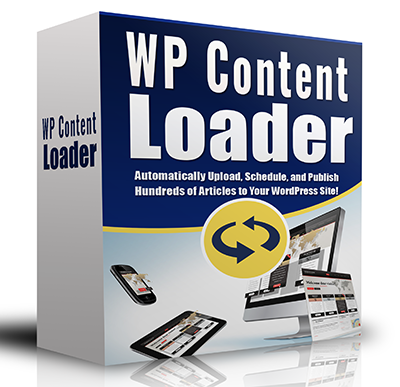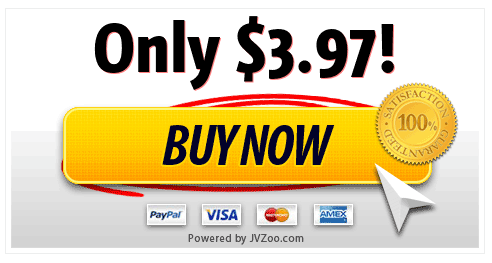 Master Resale Rights + Turnkey Sales Letter Included!
Yes! You Can Resell This Software With Resale Rights.
Remember, a site without fresh content will soon be ignored by Google and your audience...
WP Content Loader helps ensure there's always something new on your site - even if you haven't logged in for a month or more!
Don't forget that I'm including 5,000+ niche PLR articles, giving you a complete solution to get started fast and easy!