ATTENTION: Anyone in need of a simple solution to create high converting content easier and faster....
"Here's How You Can Get More Sales & Subscribers By Quickly Creating Better Content For Your Blogs, Sales Pages And Squeeze Pages Right From Your WordPress Dashboard!"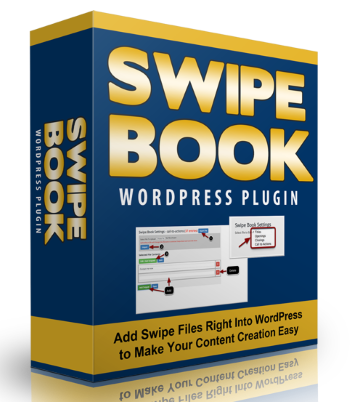 Master Resale Rights + Turnkey Sales Letter Included!
Yes! You Can Resell This Software With Resale Rights.


It's no secret that

the key to higher conversions, sales and optins

lies in the CONTENT you use on your pages.

Specifically your

title, opening, closing, and call to action.



These are the

4 most important elements

of any page.

For example, the title and opening captures attention and determines whether people will even bother to read the rest of your page.

While the closing and call to action is what gets your visitors to act on your offer, or take the next step in your sales process.

These 4 simple elements can easily double (or even triple) the response to your offer.
However, if you're like most marketers, you probably struggle through creating content that converts.

But today I'd like to tell you about a

really easy solution

to this problem...

Something that can be

setup in just a few minutes

that will make your content creation

super fast!



It's a very simple solution - but it carries HUGE benefits...
The Secret Strategy Professional Marketers Use To Churn Out Award-Winning Content!
So how do the pros churn out seemingly endless content, day after day, without spending every waking moment in front of their computer, agonizing over a blank screen?



Simple, they build and use what's called a swipe file.



A swipe file is simply examples of compelling titles, openings, closings, and call to actions that you can quickly use to generate your own content.

As you're reading through other blog posts in your niche and find something that resonates with you, add it to your swipe file.

See a great headline or email subject? Yep, add it to your swipe file.

Love the call to action on a sales page? Swipe it!

Now of course, you're not just going to copy these word for word. You obviously have to change it up and add your own style. But by having these examples at your fingertips, it's suddenly much easier to write nearly anything.



So no more staring at that blank screen wondering what to write!



The trouble is, up until now, your swipe files have been pretty scattered. You might have some saved in your bookmarks. A few in Google Docs. Maybe some on a Word document. And this is assuming you have them at all!

Yet none of those are where you really need them, which is in your WordPress editor...


But what if there was a fast, efficient method for building your swipe file quickly and easily, without all the time consuming hassles?

Well now there is...
The Easy Way To Build Your Swipe File Of High Converting Content Directly From Your WordPress Dashboard!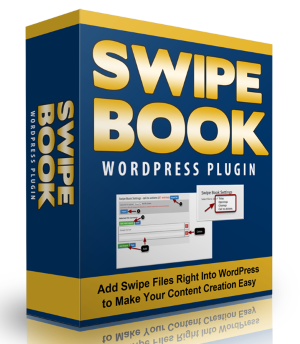 With this easy-to-use WordPress plugin, you can create compelling content for all your marketing projects in record time.
With a single click, you can insert titles, openings, closings, and call to actions into your content for an instant kickstart to your blog posts, sales pages, squeeze pages and more.
If you have a lot of swipe files (and you should!) this plugin can easily save you lots of time and headaches searching for the perfect copy to model after.
Here's how it works:

Automatically supports 4 types of swipe files (titles, openings, closings, and call to actions) to help you create the most critical parts of any page!

Works on both WordPress posts and pages, so you can create your everyday content or use it for your sales and landing pages with ease.

Use it to craft click-worthy blog titles, sales page headlines, email subjects and more that grab attention and keep people reading.

Create compelling call to actions for easy click-throughs from any blog post or use it to get more sales, subscribers and upsells with ease!

Have a standard closing? Put it in a swipe file and save all that typing!

Easy bulk import of your favorite swipes--just import a .txt file and your best swipes will instantly appear, ready to use on your page.

On-screen editing of existing swipes built into the software makes it easy to create your content "on the fly" which saves you time and makes your content creation a breeze.

Want more control? You can easily make changes to existing swipes, add new one's or delete them as needed for instant clean up.

Easy-click buttons allow you to insert your favorite swipes into your post or page in seconds -- no more hunting through numerous documents and folders to find just the right one.

The ability to add unlimited swipes makes it perfect if you have numerous template files or want to include a list of subject lines to choose from.

Super simple installation right through your WordPress dashboard.
Plus, there's...
No complicated settings to configure.
No limit to the number of swipes you can have.
No more wasting time wondering what to write!
Make Your Content Creation EASY With Compelling Swipe Files At Your Fingertips
Professional marketers know the power of great swipe files. It's a strategy that copywriters have embraced for decades, and if you're not using them, you're probably working too hard.


It's time to make your content creation easy so you can get on with more important business building activities.

Swipe Book allows you to build your own easy-to-use swipe files, which saves you time and makes your job as an Internet marketer a whole lot simpler.

And best of all, you can grab your copy now for a small fraction of the cost...





IM SALES LETTERS SWIPE FILE!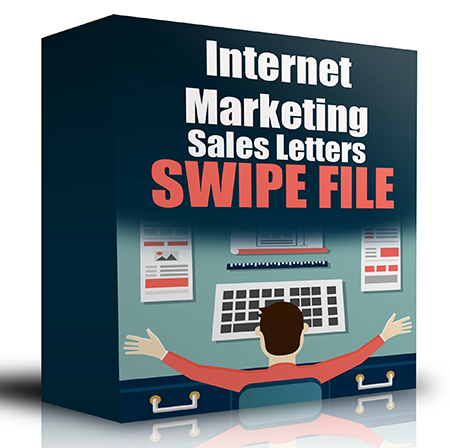 This amazing package features SEVENTY high-performing sales letters you can swipe, copy, and use as you wish to build an INSTANT swipe file you can use with the software!
The sales letters were written by a professional marketer and cover several popular Internet Marketing topics such as list building, traffic generation, coaching programs, sales funnels, email writing, conversions, product creation, membership sites and LOTS more.
You can use them to copy ideas, headlines, intro lines, bullets, closing lines, guarantees, anything you want to copy.
Together with the Swipe Book Plugin + the 70 IM Sales Letters pack, you'll have everything needed to CREATE PROFIT-PULLING CONTENT the easy way... ALL from one complete *extremely affordable* package!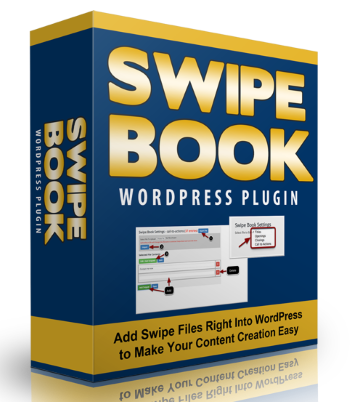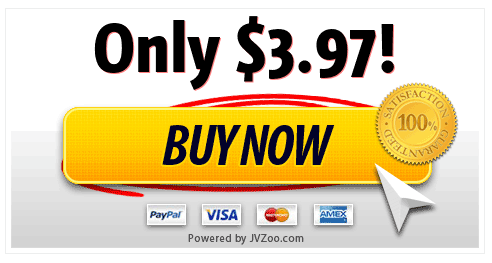 Master Resale Rights + Turnkey Sales Letter Included!
Yes! You Can Resell This Software With Resale Rights.
Remember, if you are in need of a simple solution to create high converting content for your blogs, sales letters and squeeze pages....
The Swipe Book plugin makes it easy to craft better titles, openings, closings and call to actions for ALL your content, which can boost the response of your offers and make more money as a result!
Don't forget that I'm including 70 IM sales letters you can copy and use anyway you see fit, giving you a complete solution to get started fast and easy!