WP Testimonial Plus is a WordPress Plugin designed to add and display testimonials from users of the different products and/or services that you offer.

Unlike many other testimonial plugins out there, WP Testimonial Plus has been developed to be more flexible as you can fully customize the design and layout of not just the testimonial but the forms as well.

Additionally, you can add as many styles and forms as you need and like.

This is a fantastic plugin that not only will save you time and money, but also will allow you to quickly and easily increase your profits in a way you'd never imagine!


Create UNLIMITED Testimonials, Styles, Layouts and Review Forms


Easily Create and Manage Groups For All Your Products & Services

Add & Display Testimonials Quickly With Push Button Ease

Manage All Your Testimonials From Inside Your Wordpress Dashboard


Add Images & Videos To Your Testimonials With No Technical Knowledge

New "PLUS" version provides enhanced features including Rich Snippets,
Video Thumbnails, Slider Layouts, and Hover Effects

And Much More...

A step by step user guide is included to help you get the most out of the plugin, so you can start using it immediately regardless of experience!


Regardless of what you're selling, if you want to sell more of it, you need to provide the social proof necessary to get people to act on your offers today.

Testimonials are a big part of the "make money" game and if you fail to include them, you are clearly leaving money on the table.
You just can't sell products or services without testimonials and expect to make boatloads of money.

WP Testimonial Plus brings together a

unique combination of powerful methods

to collect and display your customer testimonials, for a fraction of the cost.

It's probably the easiest solution to that you'll ever find on the Internet.

If you want to boost your optins, sales and commissions, this is your solution...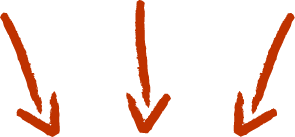 That's right, you get the

full reseller kit + private label resale rights

with it, so you can sell WP Testimonial Plus yourself for all the profits and keep every dime you make!

I've created this fantastic plugin not only to make more profits easily, but rather to save time that I could spend in other areas of my online business.

Now I am giving it to you on a silver platter, a mind-blowing tool that will make you more profits thanks to social proof and free up your time in the process.

You could waste countless hours collecting and displaying your testimonials the hard way, or you can grab this software and experience what its like to have this mind-numbing task handled for you!

WP Testimonial Plus is easy to use and you can get started in less than 30 seconds.



Just fill in some simple details, and you can display testimonials, create review forms and even collect quotes in multiple enticing ways.



Best of all you get a copy of this sales page and easy to follow instructions for you and your customers.

This low price will not last forever!...