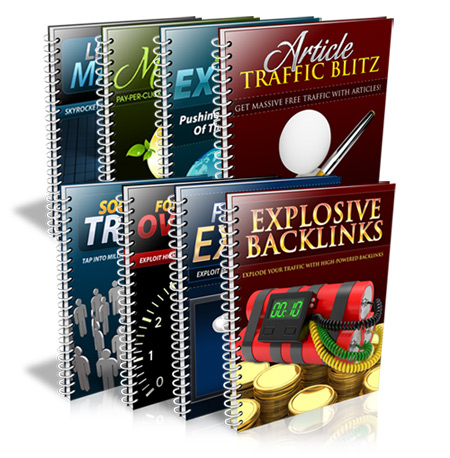 Date:
Dear Friend,
The hardest part about making money online isn't in developing a product or coming up with ideas as to what you can offer your target audience.

That's the easy part.. In fact, you can develop a high class information product in as little as a few days just by outsourcing it to qualified freelancers or using private label rights.

But what do you do when you have the product and you need to get it out to your market?

That's where the majority of new entrepreneurs struggle. They don't know how to launch their websites, establish a presence online or tap into their niche market.

So, they end up with a high quality product that could make them a fortune, but no idea how to actually get it into the hands of their buyers.

The market is hungry for information and more than happy to pay top dollar for solid, step by step guidance on how to build effective traffic campaigns so that they can start making money online...

...so we created the "Traffic Mastery" report collection so

YOU

can tap this

HOT

market!
Traffic Mastery includes a full set of 8 high quality reports that come with private label rights and gorgeous squeeze pages as well as everything else you need to dominate this market, and start making money selling powerful guides to instant traffic generation strategies!
Let's take a look at everything you'll receive in this very special offer:

Component #1: 8 High Quality Reports With Private Label Rights!

You'll be able to download 8, brand new high quality reports all focused on building high action traffic campaigns - and you'll receive personal private label rights to everything!

This means that you can instantly brand the reports as your own, add your name to the reports, edit the reports, sell the reports or even give the reports away to build your list!

AND - you can monetize these reports with affiliate offers so that you are able to make even more money each time someone downloads the report from your site!

Take a look at the 8 brand new report titles included in this special offer:
Report #1: Article Traffic Blitz!




The #1 critical component of a profitable article marketing strategy and how to exploit directories for INSTANT and UNLIMITED traffic!
How to get quality 'clicks' to your author's resource box by including this ONE powerful component!
The fastest way to total niche domination using the power of optimized articles!
The truth about "duplicate content" and how you can save time and money with this one powerful strategy that works instantly!
How to instantly monetize your article campaigns to generate maximum profits!
Includes: Report, Squeeze Page, Doc Files, PSD Files & More!


Report #2: Explosive Backlinks!




How to solidify top rankings in the search engine with powerful backlink campaigns!
The fastest way of building authority backlinks for unlimited, quality traffic!
Secrets to total niche domination with the "backlink reverse" method!
How to swipe "link juice" from established websites in your niche for massive traffic!
Fast action techniques for skyrocketing your traffic absolutely free with rock solid backlinks!

Report #3: Feeder Site Exploit!




The secret technique for generating unlimited traffic to your website, absolutely FREE!
How to use the power of authority feeder sites to generate buzz for an upcoming launch!
The easiest method EVER revealed that will shoot your website to the top of the major search engines!
The #1 most important element of a successful marketing campaign using feeder sites!
How to instantly maximize your income with ONE fail proof technique that takes minutes to set up!
CLICK HERE TO PREVIEW SQUEEZE PAGE!

Includes: Report, Squeeze Page, Doc Files, PSD Files & More!


Report #4: Forum Marketing Overdrive!




Discover the

fastest and easiest

way to generating targeted traffic with active forums!
The simple system for

instantly launching

your website, while generating massive backlinks!
What you

need

to know about setting up a profitable forum marketing campaign!
The

10-minute

system that can generate unlimited, FREE traffic, effortlessly!
How to use the power of community forums to build your brand and generate

instant

sales!
Top methods for finding highly active forums in your niche market, instantly!
CLICK HERE TO PREVIEW SQUEEZE PAGE!

Includes: Report, Squeeze Page, Doc Files, PSD Files & More!


Report #5: Linkwheel Mastery!




The #1 reason why you need to build a powerful linkwheel and how to set it up instantly!
The simple system that will drive in an UNSTOPPABLE flood of traffic in minutes!
How to eliminate any chance of being de-indexed or penalized by the major search engines!
The fastest way to develop a powerful linkwheel that will drive in consistent traffic!
What you need to know about open versus close ended linkwheels and which one to choose!
Top feeder site sources for creating a non-stop traffic siphon, absolutely FREE!
CLICK HERE TO PREVIEW SQUEEZE PAGE!

Includes: Report, Squeeze Page, Doc Files, PSD Files & More!


Report #6: PPC Made Easy!




How to generate maximum exposure while paying less for every visit, guaranteed!
The simple system for creating powerful, highly targeted campaigns in minutes!
How to eliminate any chance of losing money to faulty PPC campaigns!
The "fail proof" formula for driving in quality traffic while instantly reducing your advertising costs!
What you need to know about "quality score" and how you can save even more money!
How to dominate the PPC marketplace for maximum profits WITHOUT using Adwords!
CLICK HERE TO PREVIEW SQUEEZE PAGE!

Includes: Report, Squeeze Page, Doc Files, PSD Files & More!


Report #7: SEO Extreme!




The #1 optimization trick that will boost your search engine ranking instantly!
How you can exploit free 'generators' to instantly optimize your entire website - effortlessly!
What you need to know about "SILO" and how it can dramatically increase your ranking!
The "fail proof" formula for driving in quality traffic with FREE off-site resources!
How to generate maximum profits by monopolizing the entire "content" networks!
CLICK HERE TO PREVIEW SQUEEZE PAGE

Includes: Report, Squeeze Page, Doc Files, PSD Files & More!

Report #8: Social Media Traffic!





The real truth about social media traffic and how the pros exploit the hottest communities for unstoppable traffic and leads!
How you can penetrate the hottest markets for quality traffic, without spending more than 10 minutes a day managing accounts!
The fastest way to test the viability of a market, while building valuable brand exposure!
The top social media networks that play a critical role in generating targeted traffic to your site!
How to automate your social media marketing so you can focus on other aspects of your business!
CLICK HERE TO PREVIEW SQUEEZE PAGE

Includes: Report, Squeeze Page, Doc Files, PSD Files & More!


Every report package comes fully loaded, so you'll have everything you need to
start making money with these high quality content packages!...

Get The Entire Private Label Collection . . .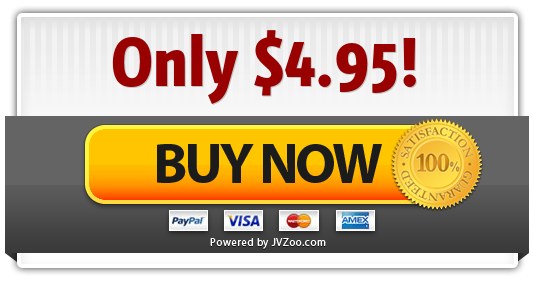 GORGEOUS SQUEEZE PAGE DESIGNS!
UNIQUE TEMPLATES!
Each squeeze page also includes ad copy highlighting
the content found within the report!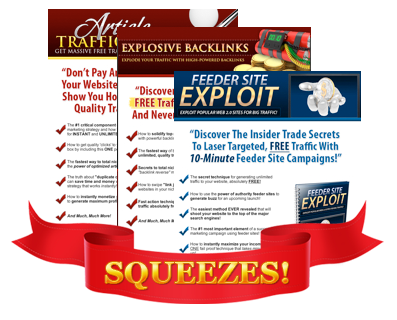 Step 1: Add your autoresponder opt-in code to the squeeze page.
Step 2: Upload to your hosting account and start collecting leads!

Note: Full video instruction for setting up your autoresponder and uploading to your web host is provided for you if you need it!
Valued At: $497.00
8 HIGH QUALITY REPORTS!
With DOC & PDF Files!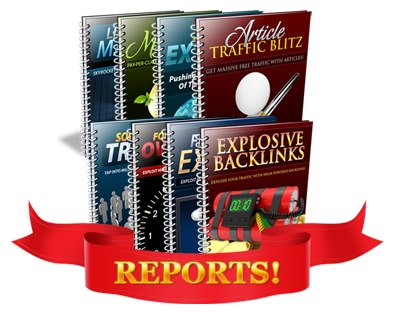 You can easily edit these reports, add your name to them, sell them, give them away, include them as bonus products and more!

You can use these reports to make money promoting affiliate products, or include them as a bonus to your own product - the choice is yours!

Note: These push-button reports come with both the DOC file and PDF file, so you can easily monetize them with affiliate offers, direct links to your websites and more!
Valued At: $697.00
GRAPHIC SOURCE FILES!
PSD Files For ALL Graphics!
You can create additional ecovers using these PSD files!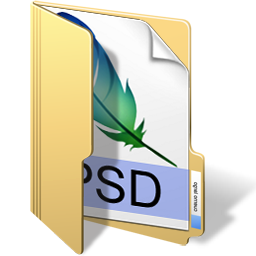 We understand that you may want to customize the report covers, so we've included PSD files for all graphics, making it easy to modify the images, colors or add your name to the cover!

Valued At: $197.00
Extra Bonus: CONFIRMATION PAGES!
We've created confirmation pages to boost subscriber rates! It's important that you remind subscribers that they need to confirm their request to be added to your list, otherwise they won't be able to receive your emails and these pages take care of that!

Valued At: $197.00

"The Ultimate Traffic Collection"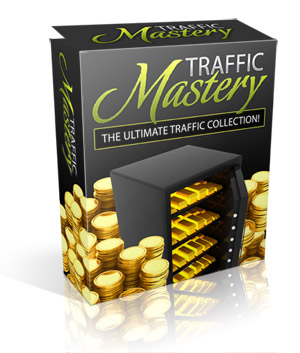 "Your Complete Private Label Kit!"

What can you do with all of these high quality report packages?

| | |
| --- | --- |
| | Create your own eCourse and break down the content to offer weekly lessons or modules! |
| | |
| --- | --- |
| | Sell the reports with personal rights for any price you choose! |
| | |
| --- | --- |
| | Use the reports as bonus products, or special offers! |
| | |
| --- | --- |
| | Build profitable lists quickly by offering these reports for free! |
| | |
| --- | --- |
| | Add the reports to blogs as premium content, or feature the reports in a membership website! |
Sell

the reports to your subscribers and website visitors

, or create a full length ebook by compiling ALL the reports together into one!



The
"
Traffic Mastery PLR Collection" was created with one goal in mind
...
To give you EVERYTHING you need to make money and build your list by offering high quality reports to new marketers who need help generating traffic to their websites.

This exclusive collection is ready to go, so you don't have to worry about product creation headaches and can focus on selling the reports for...


With high quality reports, gorgeous squeeze pages, compelling copy, PSD files and more, you'll have a "turnkey solution" to making money today!...


Download The Complete Collection Of
8 Fully Loaded Private Label Traffic Reports!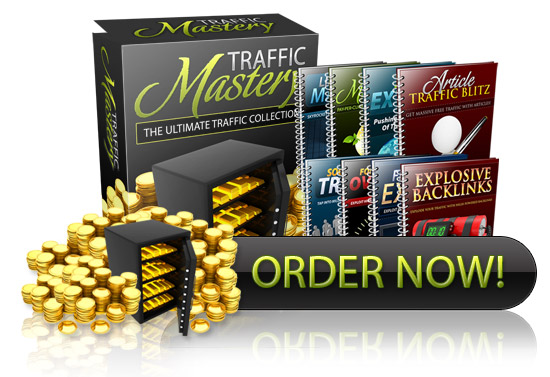 INSTANTLY DOWNLOAD THE COMPLETE COLLECTION - ONLY

$17

$4.95!
---
Copyright © InstantProductPacks - All Rights Reserved.
Terms | Disclaimer | Privacy Policy | Anti-Spam Policy | Contact