GET MASTER PLR RIGHTS!

100+ 'Plug-N-Play' Email Marketing Messages!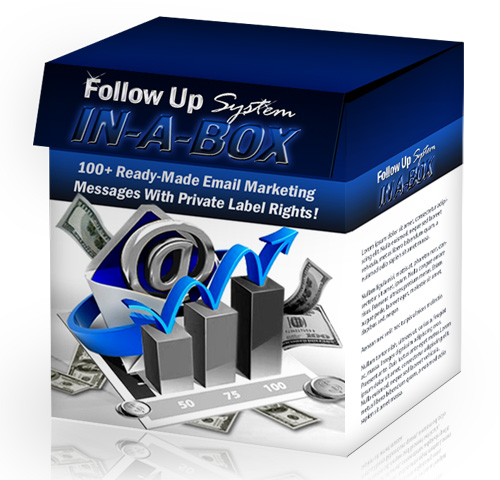 You also get the PLR Reseller Salespage!
Just add in your payment button and you're
ready to resell the entire Follow Up System
In-A-Box package With PLR Rights.

Yes! With Transferable PLR Rights,
You Can Resell PLR Rights To Others!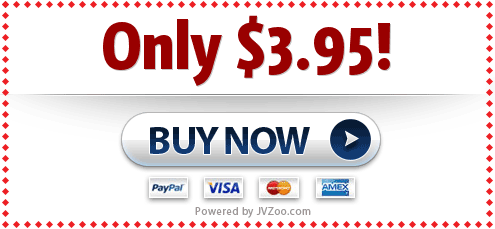 What Is Follow Up System In-A-Box?

(100+ Autoresponder Messages! 100% Original Content!)

Your complete "fill in the blank" autoresponder series you can use for
ALL your internet marketing lists and is geared toward TEN main areas of your business!

This massive content package covers the
entire spectrum of online business...

You'll have INSTANT follow up campaigns for your subscribers, customers, affiliates and more!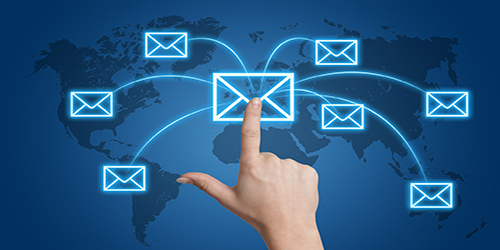 It's
incredibly essential
that you follow up with all of the people who show interest in your business or product offering to ensure that you
gain maximum profit potential
from them.
That's the whole point of list building!
You build a relationship with your customers, subscribers and affiliates so that they listen and trust what you have to say in the future.
Until now this has been a true pain and has required tons of writing and maintenance, but the good news is
all the work has been done for you
with
Follow Up System In-A-Box!
Just plug in the messages for whatever area of your business that you need messages for, customize to fit your specific offer and you're ready to go!

Here's What You'll Get: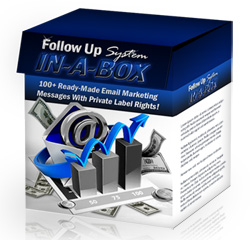 You get

100+ full messages

spread across all 10 areas of an online business.

Just grab the sequence you need and you're off to the races!

Completely pre-written from scratch by a pro copywriter...
You don't have to write them yourself!

Fully customizable with "easy tokens"
that show you where to enter your name, product offer, website address and more!

100% Plug 'N Play

- Just pick the sequence you need for any aspect of your marketing process, customize it to fit your business and pop it into place for a

fast, effective and truly professional follow up system!





Super Fast Implementation
- You will never find a follow up system as easy as this. You select the sequence that's right for the function of your business that you need messages for and plug them into your autoresponder! Nothing could be any easier!

Professional Copywriting Fees Already Paid

- You don't have to hire a pro copywriter and pay them hundreds of dollars! We've already done that for you

saving you that huge expense

!

Guaranteed Results
- These messages are guaranteed to boost your profits with a simple, proven way to
get results without all the work
!
You can use these messages in any way that you want...
If you want to mix & match messages from each series, then by all means do so.
If you want to make one huge follow up sequence that you load up and customize for your main list, go ahead and do that.
The possibilities are really endless here when you think about the fact that you have 100 follow up messages already created for you and since they include private label rights you can modify and change them up anyway you like!
Now You Can Grab MASTER PLR Rights To
The Follow Up System In-A-Box Package...
Plus Get The PLR Reseller Salespage!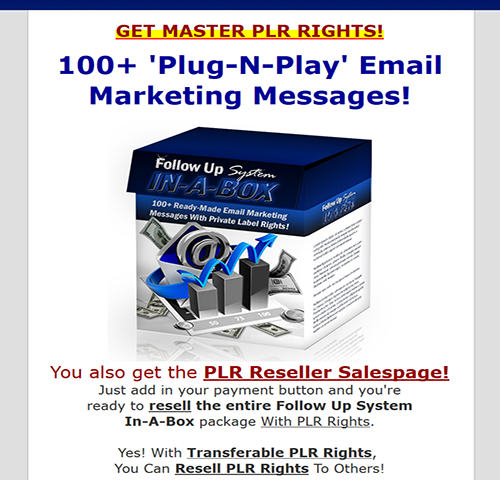 YOUR MASTER PLR RIGHTS LICENSE:

Sell PLR Rights to the Follow Up System In-A-Box
PLR package. Resell it, rebrand it, keep all the profits!


Order The MASTER PLR RIGHTS To
The Follow Up System In-A-Box Package
Right Now At A Special Limited Discount Price...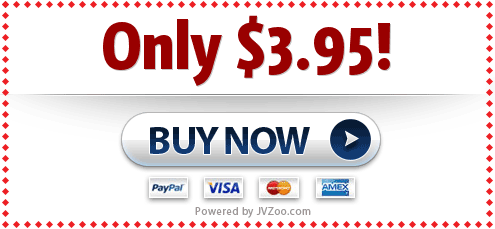 Copyright © InstantProductPacks - All Rights Reserved.
Terms | Disclaimer | Privacy Policy | Anti-Spam Policy | Contact